England faces top temperatures hotter than Spanish beaches
London and other southern cities could register their hottest day of the year this week, ahead of a sizzling weekend.
Temperatures in England are expected to soar this week, reaching levels that could make its beaches hotter than some European summer holiday destinations.
The Met Office said highs of 33 degrees Celsius are expected in some areas on Monday afternoon, with central, southern and eastern England all experiencing the rising temperatures during the heatwave.
It could mark the hottest day of the year so far, with the UK's record high for this year currently standing at 32.7C. It was recorded at Heathrow on June 17.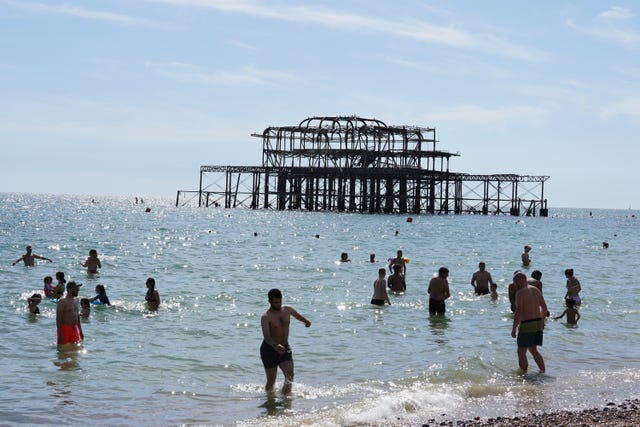 The warm weather is expected continue through the week in the high 20s for most until the weekend, when the mercury may rise again to 31C in places including London, Reading and Oxford.